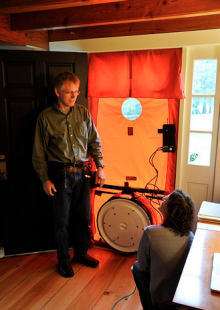 Tired of ice dams on the roof, uncomfortable rooms, skyrocketing utility bills, or condensation dripping off the windows and walls? Like a doctor using x-rays and blood work to diagnose problems before suggesting treatment, Energy360's BPI certified home energy auditors employ state-of-the-art technology such as blower doors and thermal imaging to isolate and diagnose the source of these and other problems throughout the building. Since air doesn't move in a straight line and the source of drafts and air-leakage are many times far removed from where they are felt, we leverage some level of building diagnostics in all of our engagements. This enables us and you to determine where specific improvements can make a real difference. No guesswork involved. No "hoping" that the problem will be solved. We guarantee results. After improvements are made, we can then re-run those tests to ensure that the problems were resolved.
Because of the acknowledged benefits that building diagnostics deliver, most programs involving funding for energy efficiency improvements require a home energy audit to qualify. For these and other purposes, Energy360 Solutions provides energy audit services to owners of both new and existing homes. We also furnish these services to homebuilders, property managers, architects and others working with residential property. Energy360's residential building diagnostics service offerings are detailed below.
Contact us with any questions or to find out more about our home energy audit process; we'd be happy to chat.  
Home Energy Audit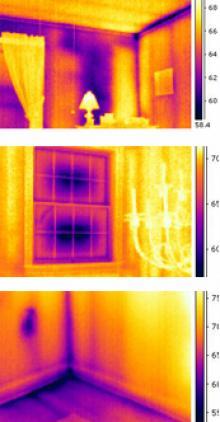 For existing homes, we offer an audit that is a diagnostic survey and inspection. An energy audit usually takes 2-3 hours of time at your home.
During a home energy audit we use sophisticated instruments such as blower doors and infrared cameras for diagnosing the source of problems. The blower door is able to test the overall air tightness of a house and is essential to you and our inspectors for finding where the home is leaking cold air in or losing conditioned air to the outside. Infrared imaging enables you and our inspectors to see colder and warmer areas in walls, ceiling and windows. The two instruments together enable pinpoint accuracy for identifying drafts and energy loss through the building envelope.
Drafts, loss of heat in winter, and high utility costs for AC in summer can each be cost effectively addressed by tacking action on the items identified in an audit.
In each energy audit we inspect the insulation levels throughout the home, including the attic, basement, and walls. For more information regarding our home energy audits, contact us or click here.
Energy Star Certifications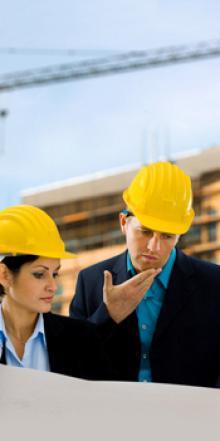 The US Environmental Protection Agency's (EPA) and its utility-sponsored ENERGY STAR Homes program requires a HERS Audit.
A HERS Rating for an Energy Star project begins with a computer model and analysis based upon plans and specifications.  A preliminary energy rating is calculated. If the energy rating is too high, recommendations are made to improve the design and/or specs for the purposes of energy performance and to achieve the required Rating = 85 score or better. Recommendations address framing, insulation, air-sealing, and ventilation strategies, as well as assisting with decisions on selecting ENERGY STAR labeled appliances and lighting fixtures.
Construction Phase Inspections – During construction, the HERS Rater must inspect the air-seal and insulation before any is concealed by dry-wall, cabinets or other work. Additional mid-construction inspections may be needed during construction.
Final Inspection – When the home is completed, the HERS Rater inspects and tests the house. Testing includes using a state-of-the-art blower door and an air-duct testing unit (if applicable).  Ultimately, if all passes inspection and testing, the home is certified as Energy Star, which qualifies the builder to obtain a $2,000 tax credit and be an Energy Star Partner.
We're commited to making your home more comfortable. Contact us today!