Welcome to Energy360 Solutions. We are glad you are here!
---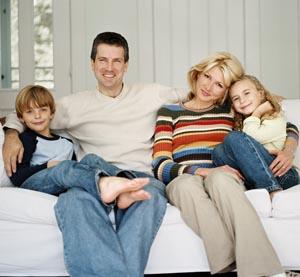 Our mission is to make your home or building perform as it was meant to, providing greater comfort for less money. Please take a moment to learn how Energy360 can make that happen for you.
Energy360 Solutions was formed with the idea that there was a better way for home and commercial building owners to address building performance problems such as high energy bills and cold drafty rooms. Traditionally, homeowners looking to remodel a kitchen or build an addition would typically seek out a general contractor to assume overall responsibility for a successful outcome. Where the job was smaller or seemingly easy to diagnose, owners enlisted the subcontractors or trades people directly. In some cases, this works out great. If you have a leaky pipe, you call a plumber. If the furnace quits during a cold winter day, you call your local HVAC contractor.
These smaller problems were obvious and the need for management of the process wasn't great. But if the problem was one of comfort or high utility bills, the source of that problem wasn't quite so clear-cut. Drafts don't move in a straight line. High energy bills can be the result of many different problems. It could be windows, an inefficient furnace, or perhaps an insulation problem. The consumer decided what they thought the problem was and called one of these specialty contractors, but all they could do was sell windows, a new furnace or insulation. In other words, they simply assumed the client's position that the source of the problem had already been identified and their product was the answer. Too often, dollars were spent and the problems remained.
That's where Energy360 Solutions comes in. We identify and solve problems related to inefficiencies throughout the entire building, not just one component. We consult with you, taking a holistic 360 view of your building. We then employ state of the art technology to identify the root cause of the problems, and provide you with a plan to prioritize and address them in the most efficient and cost-effective manner.
Once our analysis is complete, our highly trained building performance technicians go to work implementing the improvements that will make a real difference in the performance of your home or building. Whether the need identified is for sealing and insulation services, replacement windows, or a new HVAC system, we will make lower bills and increased comfort a reality by fixing the problems we identified and backing it up with our 100% guarantee. Better yet, we will help you find ways to fund much of the work we perform. Now that we have found it and fixed it you will save it.
Save what, you ask? Energy, your money and our planet!
Want to learn more? Click Here
We're commited to making your home more comfortable. Contact us today!