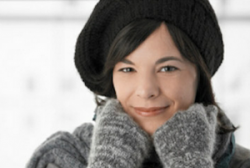 Does your home have drafty windows, cold rooms, or otherwise suffer from uncomfortable areas? Energy360 Solutions can help. If your windows are older, leaky or are difficult to operate, consider super efficient high performance windows from Energy360.
Still love those older windows but are tired of the less than desirable comfort they deliver ? If so, you need to learn more about Indow Window Inserts. They let you keep your architecturally appealing older windows but deliver double pane performance at a fraction of replacement window costs.
On the other hand, it's entirely possible that windows are not the largest contributors to comfort problems and energy loss in your home. We offer whole-house energy efficiency and comfort solutions that can eliminate  drafts and uncomfortable rooms; many times at a fraction of the price of new windows. With high-tech energy diagnostic techniques (including infrared imaging and blower door testing), and a combination of insulation and air sealing, we can significantly improve the energy performance of your home to keep the drafts out and the heat in. 
If it turns out that windows are a primary source of comfort and energy efficiency problems in your home, our super-insulating R5 and R7 window solutions will maximize the comfort and energy efficiency that you deserve from that investment. You can rest easy knowing that Energy360 employs our own carpenters who understand the importance of a weather-tite energy efficient installation to ensure that your new windows perform as expected. For more information, click here.
For more information, or to schedule a home energy audit today, contact us here.
We're commited to making your home more comfortable. Contact us today!