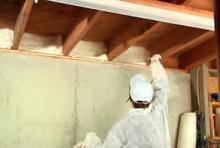 Receive Instant Rebates from Nicor, Peoples and Northshore Gas. Call now for more information! 
Our Chicago climate can be extreme and air sealing and insulation are by far the most  cost effective means of improving the comfort and energy efficiency of any home or building. The envelope, or outer shell of the building, is responsible for keeping conditioned air inside and the cold and heat out. Although most people point to old windows as the source of drafts and high energy bills, invisible holes in the building envelope along with inadequate insulation result in huge energy losses and many comfort issues. Add to that the energy lost through leaky or uninsulated HVAC ductwork running through unconditioned space and you may be wasting 30-40% of your heating and cooling bills!
Ice Dams on roofs and condensation inside of attics cause millions of dollars in damage to Illinois homes every year. These problems are the direct result of inadequate air sealing, insulation, and ventilation. Our holistic approach to solving these problems yields optimal results.
Another common misconception is that inadequate insulation is only a problem in older buildings. While true that older homes were generally built without effective sealing and little or no insulation in the attic and walls, many new homes and buildings suffer from the same problems of inadequate or failed insulation and poor air sealing.
Find It
The big problem with existing homes and buildings is how to remedy what you cannot see. Although inadequate insulation in attics is easy enough to identify, the hidden problems inside of walls and HVAC ducts present bigger challenges.
In addition, installing insulation without effective air sealing and identifying the source of your problems makes little sense and typically results in unsatisfactory results. At Energy360, we specialize in problem identification. We consult with you and use sophisticated technology including Infra-Red Scanning and Blower Door depressurization to see the movement of air around and through the building envelope to ensure that we get to the root of the problems you are experiencing. You work too hard for your money to have someone guessing what the problem is.
Fix It
Energy 360 applies premium cellulose and foam insulation to seal and insulate problems found during building diagnostics.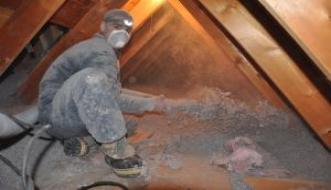 Blown cellulose insulation is a natural product comprised primarily of shredded newspaper making it the greenest insulation around. To ensure that the product is not inviting to insects or animals, borates are added to the product during manufacturing. In addition, cellulose insulation from Energy360 is fire retardant and meets or exceeds all municipal codes for fire resistance.
In adddition to it's insulation value, the cellulose fibers have a higher density and R-value (approximately R3-R4 per inch) than many other insulation types including fiberglass, providing exceptional blockage against air infiltration.  Superior thermal qualities save you energy and provide you excellent long-term value. These qualities make it an excellent choice for adding insulation to attics over existing fiberglass batts or densepacking existing walls.  
Over the past few years, spray foam insulation has become the gold standard for insulation due to its exceptional air sealing and thermal and sound insulation properties. It was primarily used in upscale construction due to the cost of the application vs other forms of insulation such as cellulose and fiberglass.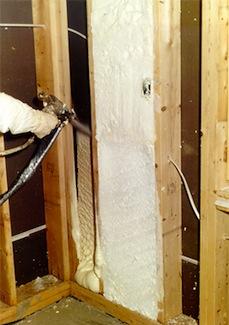 New spray foam insulation products can now be installed in retrofit applications filling the walls of existing  homes. This can be especially effective in air sealing walls where existing fiberglass batt installations have failed or are otherwise ineffective. The net result of a retrofit wall installation of slow rise foam is exceptional air sealing along with outstanding thermal and acoustic insulation.
In addition to wall retrofit, foam is an excellent insulator in crawl spaces and basements underneath the subflooring above.
Save It
After Energy360 has sealed and insulated your home or building, we validate the effectiveness of our work by employing the same technology that we utilized to identify the problems.  In the event that follow-up tests reveal additional problems, we will correct them until the desired result is achieved. Energy360 takes this prescriptive approach to ensure that we delivered the solution to your problem and that you won't pay a dime for services or products that you don't need. Again, no guessing or hoping that we resolved your building performance issues:  Simply greater comfort for less money. 
We're commited to making your home more comfortable. Contact us today!