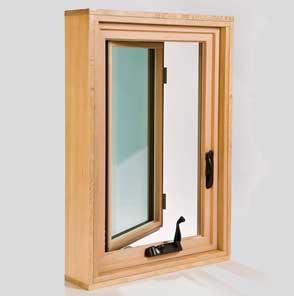 The cutting-edge fiberglass framing systems of Alpen High Performance Products from Energy360 Solutions offer superior performance to conventional fenestration materials in a number of ways: durability, stability and efficiency, making it the optimum material for super-insulating windows and preserving overall performance for the life of a window.
Extreme corrosion resistance: fiberglass is the only framing material that particularly resists environmental damage caused by corrosive salt air or high temperatures.
Superior insulator even in extreme environments: dimensional stability even in extreme thermal cycling (heat, cold humidity), Alpen fiberglass frames offer the aesthetic of classic wood clad windows but with better insulation.
High condensation resistance: the insulating nature of fiberglass prevents condensation and helps keep humidity within a proper range, this limits the growth of molds and mildew and helps keep your home's interior air quality healthy.
Superior strength to weight ratios: making Alpen fiberglass series ideal for large window openings.
Practically maintenance free: the inherent strength and nature to distribute impact loads even in sub-zero temperatures, fiberglass frame will not suffer the pockmarked, surface damage that is prone to wood and aluminum windows, and because fiberglass takes paint easily with excellent adhesion, you are not stuck with the color of your windows for a lifetime.
Very low coefficient of thermal expansion and contraction: stresses on seals, caulks and joints are minimized, contributing to higher efficiency windows and tight seals that are resistance to air leakage and water penetration.
High glass to frame ratio: the strength of our fiberglass frames means more of a viewing area because of the higher glass to frame ratio, compared to wood windows.
We're commited to making your home more comfortable. Contact us today!