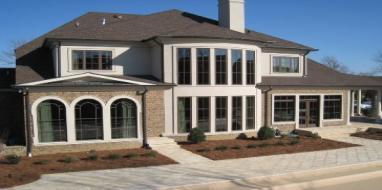 The future of windows is here today. At Energy360 our focus is on comfort, energy efficiency, and, of course, great looks. You should know that Energy performance differences, even among Energy Star rated products can be very significant. Utilizing the latest in Heat Mirror® suspended film technology from Eastman/SouthWall Technologies, R values of between R5 and R11 can be achieved. Double pane windows are old technology delivering 20th century performance. You wouldn't invest in a 20 year old computer and you shouldn't accept anything less than superior thermal performance from your new windows. Given their outstanding thermal performance characteristics, Kensington High Performance Window Products™ and Alpen High Performance Window Products are Energy360's respective choices for vinyl and fiberglass windows and patio doors.
For more information on Kensington Vinyl Windows click here.
For more information on Alpen Fiberglass Windows click here.
Still in love with your architecturally appealing older windows but are tired of the drafty performance ? With Indow Window Inserts you can enjoy the benefits of newer double pane windows at a fraction of the cost and keep your old windows to boot!
We're commited to making your home more comfortable. Contact us today!